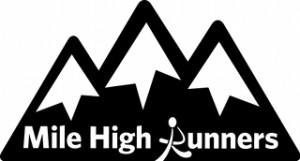 WELCOME TO MILE HIGH RUNNERS, a running group for training and friendship. Whether you're a front runner or a back of the packer, we provide a group training environment that will enable you to improve.
Come check us out! FREE FIRST WEEK. Plus, your FIRST MONTH FOR 1/2 price ($25).
We meet at 5:20 a.m. on Tuesdays and at 6:30 a.m. on Thursdays for structured, coached, group workouts. On Saturdays we meet at 6:30 a.m. for a social run. Locations and workouts are updated each week and posted under our "Training" tab.
If desired, we also offer individualized training plans with unlimited access to a coach to help you reach specific race goals. See the "Membership and Pricing" tag for more specific information.
Our members live in Erie, Broomfield, Lafayette, Thornton, Westminster, Frederick, Brighton, Longmont, and other surrounding towns. Workouts are on the trails, roads, and tracks in and around these areas.
FOR QUESTIONS, please CONTACT Doug @ 303-396-5650 or dougcroft@milehighrunners.com